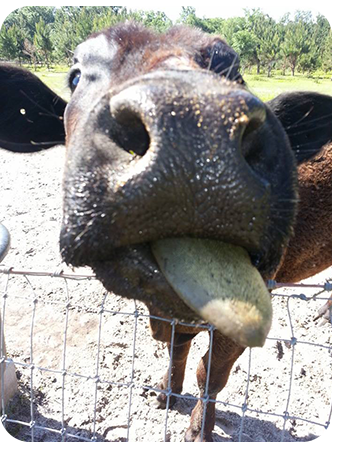 CJ Acres Animal Rescue Farm is a non-profit, all-volunteer organization that exists to reduce animal suffering by rescuing, rehabilitating, and reintroducing in-need farmed animals, while promoting compassionate consumption and responsible animal stewardship. Our current animal residents include horses, goats, cows, turkeys, feral cats, sheep, chickens, pigs, and ducks that have come to us from across the nation (Arizona, Florida, Georgia, Iowa, North Carolina, and South Carolina) and Canada.
While their pasts were not ideal (all residents come from abuse, abandonment, neglect, or as the result of catastrophic disasters like hurricanes, fires or floods), they soon experience the restorative magic of CJ Acres Animal Rescue Farm. After evaluating each new residents situation, a plan is developed to repair physical, mental and emotional damage and, if appropriate, to prepare the animal for a new, permanent home.
We invite you to explore volunteering opportunities at our farm, and discover no-cost and low-cost ways you can help us continue to make a life-changing difference to hundreds of in-need animals.
"The question is not, 'Can they reason?' nor, 'Can they talk?' but rather, 'Can they suffer?'"
~ Jeremy Bentham