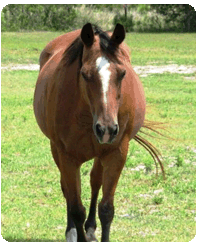 Thanks to the amazing generosity of our supporters, hundreds of mistreated and malnourished animals have a brighter future to look forward to. CJ Acres Animal Rescue Farm, an all-volunteer, 501(c)(3) organization, exists to rescue, rehabilitate, and reintroduce in-need animals suffering from abuse, abandonment, neglect, or catastrophic disasters. Our donors' tax-deductible gifts allow us to make a life-changing difference to countless in-need animals.
Now is the perfect time to donate to CJ Acres Animal Rescue Farm as, thanks to the generous offer of a long-time supporter, each dollar you give to our organization to help abandoned, abused, and neglected animals will be matched with four additional dollars. That's right…for a limited time, your donation becomes five times more powerful! This offer is only available through December 31 by using the Donate buttons on our website, so please take advantage of this opportunity right away by making your tax-deductible donation through our secured site using your credit card or automatic bank withdrawal.
In addition to donating money using the Donate button to the right of this page, there are many no-cost or low-cost ways you can help us improve the lives of abused, abandoned, or neglected animals. Here's Seven Ways You Can Help…

Supply Items On Our Wish List: You may have items lying around your house or garage that you no longer need but that are invaluable to our animals. Click here for our current Wish List.

Shop Online At Mr. Rebates Or iGive: Sign up for FREE at either (or both) Mr. Rebates and Igive.com for special bonuses and incredible deals at hundreds of online shopping experiences like: Best Buy, Dell, Ebay, FTD, Office Depot, Old Navy, Priceline, Sears, and many more.

Join Our E-Family: Find out what's new "down on the farm", special features about our residents, and interesting animal rescue stories. Sign up here to receive our electronic newsletters.

Sponsor Your Favorite Animal: For only a few dollars, you can sponsor your favorite CJ Acres Animal Rescue Farm resident for an entire year. To connect with a special new friend, click here.

Volunteer At Our Farm: If you're 18 years old or older, you can participate in hands-on support in many fun – yet essential – areas at our farm, including: feeding, grooming, healthcare, training, rescue, maintenance, and socialization. Click here to find out more about becoming a volunteer at CJ Acres Animal Rescue Farm.

Become A Special Friend: Click here to discover the special benefits offered to those exceptional individuals willing to become a Special Friend of CJ Acres Animal Rescue Farm.
"How wonderful it is that nobody need wait a single moment before starting to improve the world."
~ Anne Frank